The Underdog Founder: How to Go From Unseen to Unstoppable (Hardcover)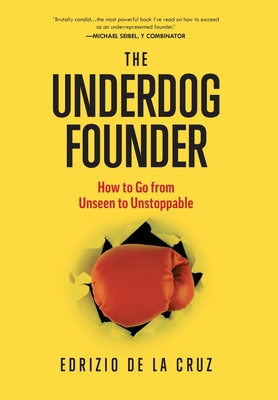 $26.99

Usually Ships in 1-5 Days
Description
---
"Brutally candid...the most powerful book I've read on how to succeed as an underrepresented founder." -MICHAEL SEIBEL, Y COMBINATOR
The Underdog Founder shares Edrizio De La Cruz's improbable odyssey from selling guavas in a Dominican barrio to co-founding his startup, Arcus, in Silicon Valley. Arcus was recognized by Forbes as one of the most successful startups of 2021 and was later sold to Mastercard.
This no-nonsense playbook is for the entrepreneurial dark horse, a memoir and business narrative that presents seven key principles to rise above racism, poverty, imposter syndrome, and every imaginable and unimaginable startup obstacle.
The Underdog Founder is the inspirational and practical guide needed to transform obstacles into opportunities and manifest the life you've dreamed of-a life that goes against all odds.