Super Tahlia Helps At The Hospital (Hardcover)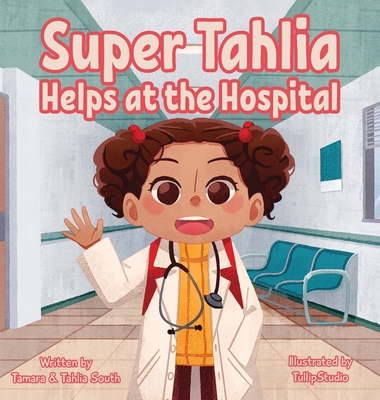 $19.99

Usually Ships in 1-5 Days
Description
---
Do you want to encourage your children to help others?
Life is hard And it's even harder for children who are just trying to figure things out. The new children's book, Super Tahlia, was developed to help children learn valuable life skills. Fun, pint-sized characters easy enough for young reader, yet witty enough for adults.
Caring Tahlia never misses her Sunday visits to the hospital with her mom, who's a nurse. Every Sunday, she puts on her white coat and does her best to put smiles on the faces of the children at the hospital. She loves children as much as she likes helping other people. But today, one of her little friends at the hospital isnt' happy. Will Tahlia find out why the child is not happy? Can she do anything to make him smile again?
The author, in the book, highlights that nobody is too young to help someone else stay happy. The "Super Tahlia" book is gears to kids aged 4-10. Perect for boys, girls, early readers, primary school students or toddlers. Excellent resource for counselors, parents and teachers alike.