Optical Illusions Book: Make Your Own Optical Illusions, A Cool Drawing Book for Adults and Kids, Optical Illusion Books (Paperback)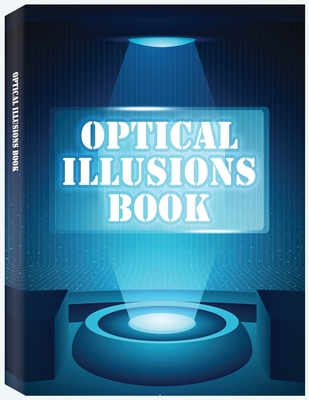 $9.33
Email or call for price.
Description
---
This guide to the world of eye-tricks is fun for the entire family - providing new and gasp-inducing moments on each page. Along with the illusions, which include a spinning thaumatrope, a stereoscope, and an entrancing 3D sculpture that "follows" you around the room, kids will welcome learning the latest theories about why illusions fool us.
Fool your brain with mind-boggling illusions, then get hands-on and make your own to wow your friends Learn all about the science behind these wacky phenomena, from moving liquid on a page, to shapes that disappear in front of your eyes with this clever guide. The brain is an amazing thing, but it doesn't always get things right when it comes to sight. This book is here to explain why, with astounding images, baffling puzzles, and simple reveals which show the reader how each trick works. Covering a range of optical topics, from shapes and movement, to light and reflection, this cool manual contains templates at the back which reveal answers and help you to create your own astounding illusions.
This book provides a welcome departure from the more traditional coloring books available today. But beware, the designs herein may boggle your mind, and confound your eyes; they are all visual illusions. Does the cube go in or out . . . is the line straight or curved? You'll have fun deciding which while coloring them at the same time. Almost any medium can be used, crayon, watercolors, felt tip pens, tempera, for results that may be more confusing than the original.