The Little Book of Tom. Military Men (Paperback)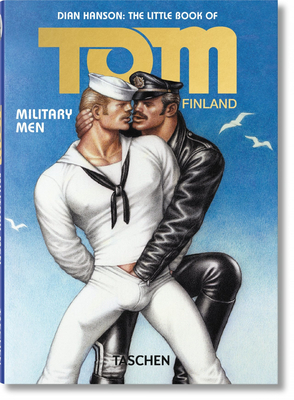 $10.00
Email or call for price.
Description
---
When we think Tom of Finland we first picture muscular, macho young men in military gear. Tom's vision of masculine perfection was formed during his service as an officer during World War II. Though he served in the Finnish air force, it was the German troops, stationed in Finland to help the country repel invading Russian forces, which served as inspiration. After all, only the Germans had uniforms created by Hugo Boss, tightly tailored, replete with designer touches, and complimented by high, shiny black leather boots. Tom, at 19, was smitten, an obsession that deepened following his first sexual experiences with German officers in the blackout streets of Helsinki.
Tom began putting his military fantasies on paper in 1945 to memorialize his thrilling nighttime encounters when the war ended. At first the Hugo Boss uniforms dominated, but as the years and then decades passed he included American naval uniforms as well, and then his own hybridized designs of black leather, jodhpurs, boots, and peaked caps, with military insignia replaced by Tom's Men patches. As Tom attracted an army of loyal fans, he created, with pencil, pen and gouache, an army of free, proud, masculine fantasy men committed to pleasure and male camaraderie.
The Little Book of Tom: Military Men explores Tom's fascination with militaria through a mixture of multi-panel comics and single-panel drawings and paintings, all in a compact and affordable 192 pages. Historic film stills and posters, personal photos of Tom, sketches, and Tom's own reference images explore the cultural context and private inspirations behind the ultimate Tom of Finland hero.