Marilyn Minter: Elder Sex (Hardcover)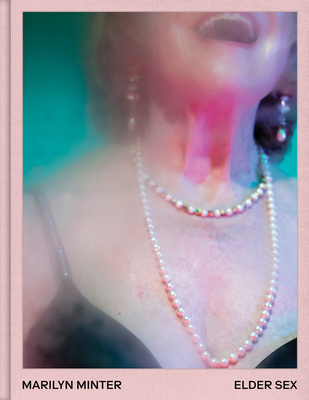 $60.00

Usually Ships in 1-5 Days
Description
---
Minter's daring, sensational, intensely chromatic photo series of senior sex
Originally published for a 2022 New York Times article on "The Joys (and Challenges) of Sex after 70," this photographic series by Marilyn Minter explores the almost unchartered territory of sex late in life. Intimate, fantastically bold, sometimes shocking and very Marilyn Minter in the best way, these photographs cast an uninhibited look at "unconventional" bodies and challenge our traditional and often stereotyped vision of sex. Ultimately, these joyful, empowering and body-positive images remind us that the frontiers of sexuality are unlimited and that we can choose the type of pleasure we want at every stage of our lives.
An afterword by acclaimed New Yorker writer Naomi Fry dwells on the feminist implications of Minter's work as it addresses the issues our society faces when it comes to aging.
In paintings, videos and photos, Marilyn Minter (born 1948) has been exploring the intersection of desire, feminism and modes of representation since the late 1960s. She has had solo exhibitions at White Columns in New York and the San Francisco Museum of Modern Art among other locations. Her retrospective Pretty/Dirty was presented in 2016 at the Contemporary Arts Museum Houston and MCA Denver, before traveling to the Orange County Museum of Art and the Brooklyn Museum in New York.