Papi Doesn't Love Me No More (Paperback)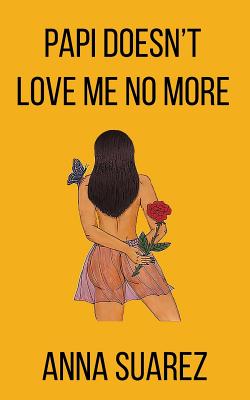 $12.95

Usually Ships in 1-5 Days
Description
---
Anna Suarez's debut collection, Papi Doesn't Love Me No More explores themes of love, loss, sex work, and abuse. Anna Suarez utilizes folklore and myths to explore who Papi is and what he means to her. Her poetry is a friend, lover, and confessional narrative celebrating the cathartic power of desire and the self.
"Glowing, shattering poetry about blood and being blue-hooded and glistening as Woman, Whore, Slut, God-Seeking Catholic Girl seeking home. Love. Also autonomy. Agency. She's the one always being spoken of, and should be. Suarez rewrites scripture summoning the sweet strength of survival, having learned power through yielding to it. Visceral. Opalescent."
- Jenny Forrester, author of Narrow River, Wide Sky: A Memoir
"Anna takes you on a journey from sensuality to despair and from hope to harsh realism. She captures the peril of intimacy through shattered rose colored glasses and takes you back to potential and most importantly, to awe."
- Garrett Cook, author of A God of Hungry Walls