Another World: The Transcendental Painting Group (Hardcover)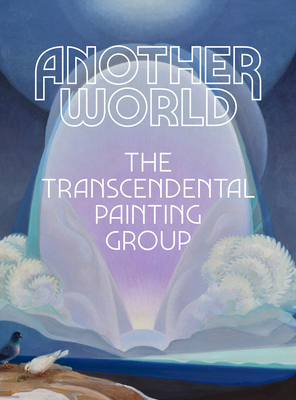 $60.00

Usually Ships in 1-5 Days
Description
---
Abstract painting meets theosophical spirituality in 1930s New Mexico: the first book on a radical, astonishingly prescient episode in American modernism
Founded in Santa Fe and Taos, New Mexico, in 1938, at a time when social realism reigned in American art, the Transcendental Painting Group (TPG) sought to promote abstract art that pursued enlightenment and spiritual illumination. The nine original members of the Transcendental Painting Group were Emil Bisttram, Robert Gribbroek, Lawren Harris, Raymond Jonson, William Lumpkins, Florence Miller Pierce, Agnes Pelton, Horace Towner Pierce and Stuart Walker. They were later joined by Ed Garman. Despite the quality of their works, these Southwest artists have been neglected in most surveys of American art, their paintings rarely exhibited outside of New Mexico. Faced with the double disadvantage of being an openly spiritual movement from the wrong side of the Mississippi, the TPG has remained a secret mostly known only to cognoscenti.
Another World: The Transcendental Painting Group
aims to address this slight, claiming the group's artists as crucial contributors to an alternative through-line in 20th-century abstraction, one with renewed relevance today. This volume provides a broad perspective on the group's work, positioning it within the history of modern painting and 20th-century American art. Essays examine the TPG in light of their international artistic peers; their involvement with esoteric thought and Theosophy; the group's sources in the culture and landscape of the American Southwest; and the experience of its two female members.