The Anatomical Venus: Wax, God, Death & the Ecstatic (Hardcover)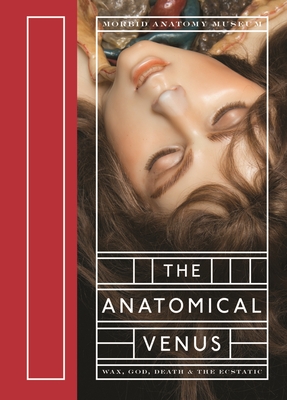 $35.00

Usually Ships in 1-5 Days
Description
---
"Ebenstein, founder of the Morbid Anatomy Museum in Brooklyn, finds her peculiar subject at the intersection of science and art in 18th-century Florence." -Publishers Weekly
Of all the artifacts from the history of medicine, the Anatomical Venus--with its heady mixture of beauty, eroticism and death--is the most seductive. These life-sized dissectible wax women reclining on moth-eaten velvet cushions--with glass eyes, strings of pearls, and golden tiaras crowning their real human hair--were created in eighteenth-century Florence as the centerpiece of the first truly public science museum. Conceived as a means to teach human anatomy, the Venus also tacitly communicated the relationship between the human body and a divinely created cosmos; between art and science, nature and mankind. Today, she both intrigues and confounds, troubling our neat categorical divides between life and death, body and soul, effigy and pedagogy, entertainment and education, kitsch and art. The first book of its kind,
The Anatomical Venus
, by Morbid Anatomy Museum cofounder Joanna Ebenstein, features over 250 images--many never before published--gathered by its author from around the world. Its extensively researched text explores the Anatomical Venus within her historical and cultural context in order to reveal the shifting attitudes toward death and the body that today render such spectacles strange. It reflects on connections between death and wax, the tradition of life-sized simulacra and preserved beautiful women, the phenomenon of women in glass boxes in fairground displays, and ideas of the ecstatic, the sublime and the uncanny.
Joanna Ebenstein
is a multidisciplinary artist, curator, writer, lecturer and graphic designer. She originated the Morbid Anatomy blog and website, and is cofounder (with Tracy Hurley Martin) and creative director of the Morbid Anatomy Museum in Brooklyn, New York. She is coauthor of
Walter Potter's Curious World of Taxidermy
, with Dr. Pat Morris; coeditor of
The Morbid Anatomy Anthology
, with Colin Dickey; and acted as curatorial consultant to Wellcome Collection's
Exquisite Bodies
exhibition in 2009. She has also worked with such institutions as the New York Academy of Medicine, the Dittrick Museum and the Vrolik Museum.