Unravelling Women's Art: Creators, Rebels, & Innovators in Textile Arts (Mass Market Paperbound)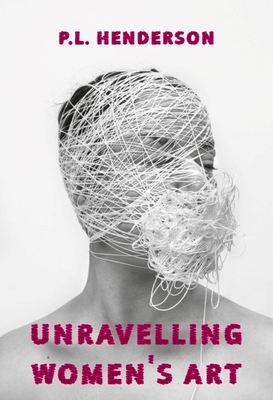 $29.99
Email or call for price.
Description
---
The author unpicks the threads that link female textile artists and the arts they produce, revealing a global and historic patchwork of assorted roles, identities and representations. Entertaining as well as informative, this book offers a unique overview of female-centric textile art production including embroidery, weaving, soft sculpture and more. Includes over 20 interviews with contemporary textile artists, providing fascinating insights into their practices, themes and personal motivation. Tells us: How knitting became a spying device in wartime Why dress design was so important for the Suffragettes Why spiders were emblems in ancient times and now How women's arts and crafts moved from the backroom to the gallery showroom.
About the Author
---
P.L. Henderson was born in the North of England and in her early career entered the field of environmental work. Her skills in music also led to involvement in the creation of music workshops aimed at empowering girls in economically deprived areas. A personal interest in drawing and also cultural histories, during the years bringing up her son, led to a period of part-time study culminating in gaining a BA in Art History through the Open University. Inspired by feminist art theorist pioneers, P.L. Henderson began an investigation of often invisible women artists, which resulted in the creation of the successful and necessary social media project @womensart1 to platform their work.Presently living in Lisbon, Portugal with her partner whilst working as a freelance writer, she regularly contributes to publications such as 'Resurgence & Ecologist' magazine, 'Art UK' and 'Culture Matters' on topics of art, ecology and social justice. Whilst having a case study published in the book Feminism and Museums, Intervention, Disruption and Change (2017), she was also one of the writing team for Phaidon's book Great Women Artists (2019).She is creator/curator of #WOMENSART, see https: //womensartblog.wordpress.com.