The Wine Quiz Book: 500 Questions and Answers to Test and Build Your Wine Knowledge (Paperback)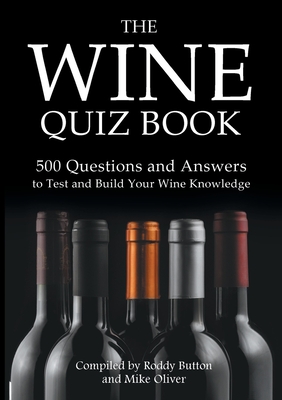 $13.49

Usually Ships in 1-5 Days
(This book cannot be returned.)
Description
---
Do you enjoy fine wine? Can you name the different varieties of grape and the wines that are made from them? Are you an expert on all aspects of the wine making process? If so, find out how much you really know about wine with the 500 testing questions in this new quiz book.
What grape produces wine that sometimes has the aroma of diesel or petrol? From which wine region in France does Sancerre come? In making Sherry, what is the system of topping up casks with older sherry called? The answers to these questions and more can all be found in The Wine Quiz Book.
With sections on different wines from countries around the world, wine growing and making, anagrams of well-known wines, grape varieties, as well as general questions about the entire wine making process, you are certain to learn something new.
This is a must-have book for anyone with an interest in the wine industry from the most discerning connoisseur to the enthusiastic amateur. If you like wine, you won't want to be without this book.