The Knots Handbook: Over 45 Easy-To-Learn, Practical Knots (Paperback)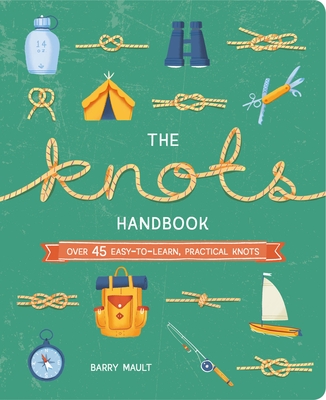 $8.99
Email or call for price.
Description
---
This entertaining, easy-to-follow, and eminently practical book will equip readers with knotting skills to last a lifetime.
This full-color guide is packed with over 45 knot projects, accompanied by clear step-by-step illustrations. From the clove hitch to the Albright knot, readers will learn an array of loops, hitches and binding knots as well as variations of the most famous examples. Each project includes practical uses for these knots - such as making a swing seat, a washing line, a dog lead or an arm sling - so that you can introduce them into everyday life. Features:
- Useful knots for sailing
- Clever knots for camping
- Handy knots for the home
- And other knots that are simply a pleasure to tie Discover a time-honoured and rewarding hobby and essential life skill with wide and varied applications. A fantastic gift for readers of all ages from 8+.
About the Author
---
Barry Mault is a prominent member of the International Guild of Knot Tyers (IGKT). His main interest is practical knots, although he also works with parachute cord, making small decorative items. Gillian Blease is a freelance illustrator based in London, UK. She studied Fine Art at the University of Newcastle-Upon-Tyne. Clients include The British Council, Random House Publishing and BBC Worldwide. She is a weekly contributor to The Guardian newspaper in the UK.