Reyner Banham Revisited (Hardcover)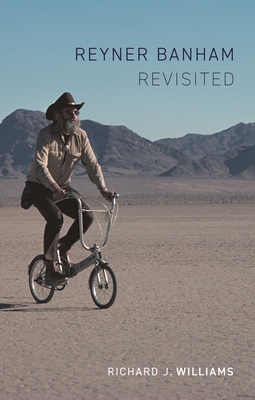 $47.25

Usually Ships in 1-5 Days
Description
---
Reyner Banham (1922–88) was a prolific, iconoclastic critic of modern architecture, cities, and mass culture in Britain and the United States, and his provocative writings are inescapable in these areas. His 1971 book on Los Angeles was groundbreaking in what it told Californians about their own metropolis, and architects about what cities might be if freed from tradition. Banham's obsession with technology, and his talent for thinking the unthinkable, mean his work still resonates now, more than thirty years after his death. This book explores the full breadth of his career and his legacy, dealing not only with his major books, but a wide range of his journalism and media outputs, as well as the singular character of Banham himself.
About the Author
---
Richard J. Williams is professor of contemporary visual cultures at the University of Edinburgh. His most recentbooks include Why Cities Look the Way They Do and The Architecture of Art History.
Praise For…
---
"A truly ambitious task. . . . This book invites readers into the universe of one of the most brilliant and uncategorizable critics of modern architecture, cities, and mass culture."
— Domus

"Williams allows us to excavate Banham's magnificent ambivalence about modernism. To Banham, modernism was not orderly at all, especially by the sixties. But he embraced its perversities with surgical irony. Williams traces Banham's prescient journey step by step. An important addition to Banham studies."
— Norman Klein, author of "The History of Forgetting: Los Angeles and the Erasure of Memory" and "Bleeding Through: Layers of Los Angeles"

"In today's world of technology and consumerism, Reyner Banham's prolific writings are as fresh and relevant as ever. Williams insightfully reveals how this California cowboy from East Anglia reimagined architectural history, way ahead of his time."
— Annmarie Adams, Stevenson Professor, McGill University, author of "Architecture in the Family Way," "Designing Women," and "Medicine by Design"