Assume Guilt: A Matt Barlow Mystery (Paperback)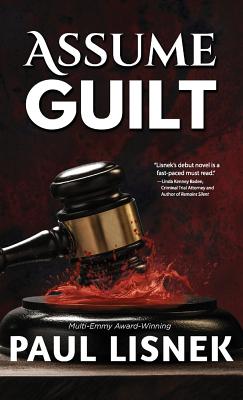 $19.59

Usually Ships in 1-5 Days
Description
---
"Paul Lisnek hits all the right buttons in this story with a twist, which only a life-long Chicagoan can tell...and Paul does it VERY well. Bravo "
--Bill Kurtis, Journalist and Anchor, Decades Network
With loyalty, family secrets, and death involved, Matt Barlow must discover the real facts.
Attorney Matt Barlow vowed he'd never be part of a criminal case again, not after failing to save an innocent man from the death penalty. A jury consultant on civil cases, Matt doesn't waver until...
When Chicago's top real estate developer and aspiring politician Charles Marchand is charged with the death of his wife, Sandra, loyalty to an old friend pushes Matt into signing on as the jury consultant for the defense. But the case is about much more than guilt or innocence. As Matt--and his staff--delve deeper into the evidence, they uncover information Marchand himself would just as soon stay buried, including the death of a college classmate that links him to the corrupt Leo Toland, Governor of Illinois.
Before the truth and lies are untangled, Matt even finds himself secretly working with his half-brother, who just happens to be on the governor's payroll.