The Folcroft Ghosts (Paperback)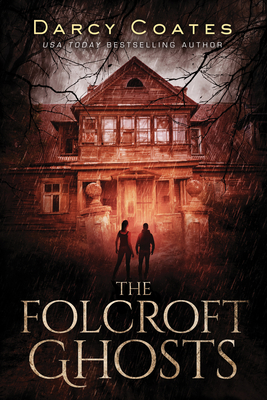 Description
---
From USA Today bestseller and rising queen of atmospheric horror Darcy Coates comes a story of darkness, family legacy, and ghosts and hauntings.
Every family has its secrets.
For readers who love haunted house fiction and scary novels
Perfect for fans of V.C. Andrews and Bill Thompson
Includes three bonus gothic chilling horror short stories
When their mother is hospitalized, Tara and Kyle are sent to stay with their only remaining relatives. Their elderly grandparents seem friendly at first, and the rambling house is full of fun nooks and crannies to explore. But strange things keep happening. A bedroom remains locked at all times. Doors slam and curtains shift when no one is inside. And there are whispers of a sister who drowned in the lake long ago.
Something is being hidden away, kept safely out of sight...and the children can't shake the feeling that it's watching them.
When a violent storm cuts off their only contact with the outside world, stranding them in the haunted manor, Tara and Kyle must find a way to protect themselves from their increasingly erratic grandparents… and from the ghosts that haunt the Folcrofts' house. All at once, they're forced to confront the secrets of the manor. But can they ever hope to escape the unforgivable secret that has ensnared their family for generations?
Includes three bonus stories that will leave readers haunted.
Also By Darcy Coates:
Voices in the Snow
Secrets in the Dark
The Carrow Haunt
Craven Manor
The Haunting of Ashburn House
The Haunting of Blackwood House
The Haunting of Rookward House
The House Next Door
House of Shadows
House of Secrets
Hunted
About the Author
---
Darcy Coates is the USA Today bestselling author of Hunted, The Haunting of Ashburn House, Craven Manor, and more than a dozen horror and suspense titles. She lives on the Central Coast of Australia with her family, cats, and a garden full of herbs and vegetables. Darcy loves forests, especially old-growth forests where the trees dwarf anyone who steps between them. Wherever she lives, she tries to have a mountain range close by.
Praise For…
---
"Relying on atmosphere and suggestion rather than grimdark, author Darcy Coates offers a display of suspense and encroaching terror in the Folcroft Ghosts." — New York Journal of Books