Whispers in the Mist (Black Winter) (Paperback)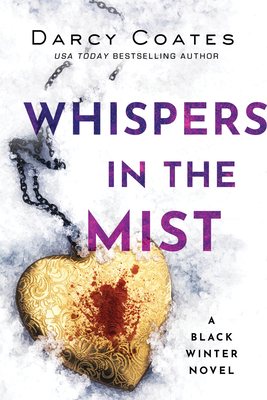 Other Books in Series
This is book number 3 in the Black Winter series.
Description
---
From USA Today bestseller and rising queen of paranormal horror Darcy Coates comes Book 3 in the Black Winter Series. You won't survive the stillness…
This propulsive, suspenseful series is:
Perfect for fans of V.C. Andrews and Peng Shepard
For lovers of horror and paranormal thrillers
The mist is full of evil things—dark, twisted beings that think only of their own hunger—but Clare has clawed her way through. She and Dorran are alive against all odds, though relief is only temporary. Dorran is sick, and declining fast. The only way to save him lies in the mysterious Evandale Research Station, supposedly one of the few remaining places safe from the predators that lurk in the shadows. But the station is a three days' journey away, and it's unlikely their small group can endure that long out in the dark.
Because the danger they're facing comes not only from the ravenous hollow ones... but from each other.
This terrible new world has left scars, and the people left behind in it are nearly unrecognizable. As Clare fights to protect her ragtag family, she begins to realize a horrible truth: not everyone can be saved. And sometimes the worst monsters wear a human smile.
Addicted to Darcy Coates' terrifying winter story books?
More titles in this haunting snow and winter series:
Voices in the Snow (Book 1)
Secrets in the Dark (Book 2)
Whispers in the Mist (Book 3)
Silence in the Shadows (Book 4)
Also by Darcy Coates:
The Haunting of Ashburn House
The Haunting of Blackwood House
Craven Manor
The House Next Door
About the Author
---
Darcy Coates is the USA Today bestselling author of Hunted, The Haunting of Ashburn House, Craven Manor, and more than a dozen horror and suspense titles. She lives on the Central Coast of Australia with her family, cats, and a garden full of herbs and vegetables. Darcy loves forests, especially old-growth forests where the trees dwarf anyone who steps between them. Wherever she lives, she tries to have a mountain range close by.