The House Next Door (Paperback)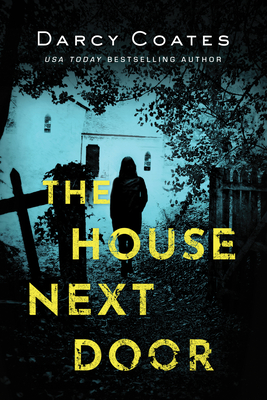 $14.99

Usually Ships in 1-5 Days
Description
---
USA Today bestseller and rising queen of atmospheric horror Darcy Coates returns with a ghost story that will haunt you long after the final page. No one stays here for long...
A terrifying piece of haunted house fiction, The House Next Door is:
For people who love scary books and a ghost story
Perfect for fans of Michael Richan and Apryl Baker
For readers of Simone St. James books like The Sundown Motel
Josephine began to suspect something was wrong with the crumbling gothic monstrosity next door when its family fled in the middle of the night, the children screaming, the mother crying. They never came back. No family stays at Marwick House for long. No life lingers beyond its blackened windows. No voices drift from its ancient halls. Once, Josephine swore she saw a woman's silhouette pacing through the upstairs room… but that's impossible. No one had been there in a long, long time.
But now someone new has moved next door, and Marwick House is slowly waking up. Torn between staying away and warning the new tenant, Josephine only knows that if she isn't careful, she may be its next victim...
More Gothic Horror Novels By Darcy Coates:
The Haunting of Ashburn House
The Haunting of Blackwood House
Craven Manor
The Carrow Haunt
Voices in the Snow
About the Author
---
Darcy Coates is the USA Today bestselling author of Hunted, The Haunting of Ashburn House, Craven Manor, and more than a dozen horror and suspense titles. She lives on the Central Coast of Australia with her family, cats, and a garden full of herbs and vegetables. Darcy loves forests, especially old-growth forests where the trees dwarf anyone who steps between them. Wherever she lives, she tries to have a mountain range close by.