Craven Manor (Paperback)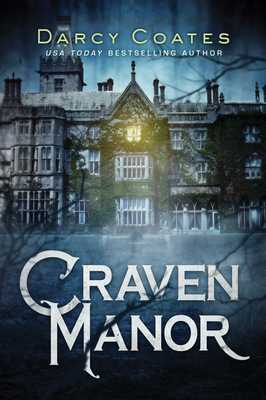 Description
---
From bestselling horror author Darcy Coates comes a story of silenced voices and spectral reckonings. Some secrets are better left forgotten...
A ghastly reimagining of classic haunted house stories, Craven Manor is:
Perfect for fans of Paul Tremblay and Amy Cross
For lovers of horror and ghost stories
Daniel is desperate for a fresh start. So when a mysterious figure slides a note under his door offering the position of groundskeeper at an ancient estate, he leaps at the chance, even though it seems too good to be true. Alarm bells start ringing when he arrives at Craven Manor. The abandoned mansion is straight out of those old gothic mysteries: the front door hangs open, and leaves and cobwebs coat the marble foyer. It's clear no one has lived here in a long time... but he has nowhere else to go.
Against his better judgment, he moves into the groundskeeper's cottage tucked away behind the old family crypt. But when a candle flickers to life in the abandoned tower window, Daniel realizes he isn't alone after all. Something awful happened here long ago, and it's a paranormal mystery Daniel is afraid to solve. Because Craven Manor is hiding a terrible secret...
One that threatens to bury him with it.
More scary novels by Darcy Coates:
The Haunting of Ashburn House
The Haunting of Blackwood House
The Carrow Haunt
The House Next Door
Voices in the Snow
About the Author
---
Darcy Coates is the USA Today bestselling author of Hunted, The Haunting of Ashburn House, Craven Manor, and more than a dozen horror and suspense titles. She lives on the Central Coast of Australia with her family, cats, and a garden full of herbs and vegetables. Darcy loves forests, especially old-growth forests where the trees dwarf anyone who steps between them. Wherever she lives, she tries to have a mountain range close by.
Praise For…
---
"It's eerie, scary, and utterly delightful." — New York Journal of Books