The Blind Light (MP3 CD)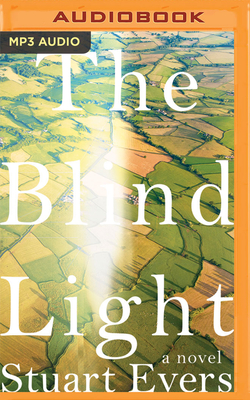 $29.99
Email or call for price.
Description
---
Named a Best Historical Fiction of 2020 Pick by the New York Times
A multigenerational story about two families bound together by the tides of history and the bittersweet complexity of love.
England, 1959: two young soldiers―Drummond and Carter―form an intense and unlikely friendship at "Doom Town," a training center that recreates the aftermath of atomic warfare. The experience will haunt them the rest of their lives. Years later, Carter, now a high-ranking government official, offers working-class Drummond a way to protect himself and his wife, Gwen, should a nuclear strike occur. Their pact, kept secret, will have devastating consequences for the families they so wish to shield.
The Blind Light is a grand, ambitious novel that spans decades, from the 1950s to the present. Told from the perspectives of Drum and Gwen, and later their children, Nate and Anneka, the story brilliantly captures the tenderness and envy of long relationships. As the families attempt to reform themselves, the pressures of the past are visited devastatingly on the present, affecting spouses, siblings, and friends.
Stuart Evers writes with literary flair and intellect without ever abandoning the pleasures and emotional intensity of great storytelling. He explores the psychological legacy of nuclear war and social inequality yet finds a delicate beauty in the adventure of making a life in the ruins of the one you lived before.