Sex Positions Coloring Book With Mandala Patterns: Adult Sexual Lifestyle and Night Time Kama Sutra Exercises to Have Fun With and Try. Color in Desig (Paperback)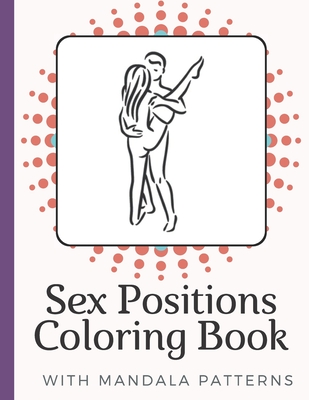 $6.56
Email or call for price.
Description
---
SEX POSITIONS COLORING BOOK MAKES PLAYTIME FUN
Sex is something everyone does, however, not everyone does it the same way. The missionary position for example, is one of the most common ways to have intercourse, but after a while it can get boring and lead to a loss of entertainment and fun within a relationship.
The good news, there are plenty of ways to make playtime for couples more fun. Thanks the many different crazy positions people come up with on their own, and to the Indian art of Kama Sutra, it's even more acceptable than ever before.
At the same time, there are now many books on the topic as well -- such as this one, which not only provides you with a visual of each sexual position, but also a nice coloring book as well. Each page of the book comes with a unique erotic position for you to try with your partner, while also having a fancy mandala pattern design behind each.
This booklet is a perfect gift for couples in love, anyone looking to try something new, and definitely a great humor and gag gift for weddings, bachelorette parties, showers, birthdays and for anyone that just likes to color outside of the norm.
With 30 different positions and mandala pages to color in, this coloring and guide book will provide you with plenty of new ideas for the bedroom, while also giving you something fun and relaxing to color in as well.
Coloring Book Features:
SIZE: 8.5x11
PAPER: Black and White Coloring Pages
PAGES: 65 Pages
COVER: Soft Cover (Matte)
Limited Time Offer
Perfect for creativity and mindfulness
Printed on high quality interior stock paper
Premium matte finish cover with amazing art work
Order your copy today