Buddy the Burping Easter Bunny: A Rhyming, Read Aloud Story Book, Perfect Easter Basket Gift for Boys and Girls (Hardcover)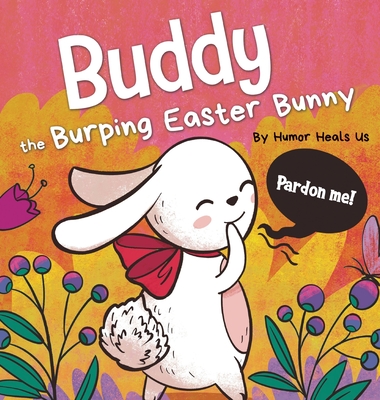 $28.74

Usually Ships in 1-5 Days
(This book cannot be returned.)
Description
---
Come along with Buddy the Burping Easter Bunny on a funny, rhyming and lyrical adventure
Buddy is the Easter bunny.
But what's hard to explain
Is if the burping
Keeps him sane. Mama and Papa just stared
And could not explain why.
When a baby, Buddy bunny
Always burped, but didn't cry.
Read the book to find out what happens in this cute and funny story gift book. The book series, Farting Adventures, celebrates the value of laughter. The Farting Adventures book series is geared to kids and adults ages 0-100:
Taylor the Tooting Turkey
Frank the Farting Flamingo
Artsy Fartsy the Farting Penguin
Fairy the Farting Unicorn
Farting Without You is Like
Roses are Red, And I'm Farting Fred
Lucky the Farting Leprechaun
Book of Bunny Farts
Pete the Pooting Pufferfish
and Fritz the Farting Reindeer
Makes a perfect Easter gift for boys and girls.