Poppy the Pooting Panda: A Funny Rhyming Read Aloud Story Book About a Panda Bear That Farts (Hardcover)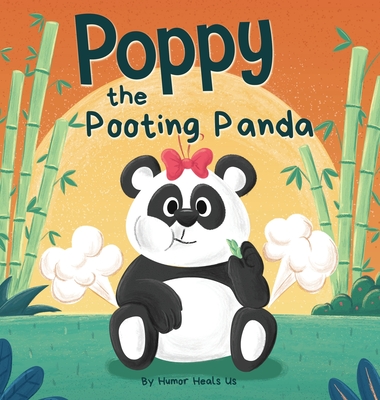 $28.74

Usually Ships in 1-5 Days
(This book cannot be returned.)
Description
---
Poppy the Pooting Panda is a normal panda except she has an exceptionally large amount of gas.
My name is Poppy the Pooting Panda.
I like to think I'm pretty smart.
Though every time I try to eat,
I poot and toot and
fart.
I love bamboo shoots,
It is my favorite
food
.
But pooting while you're eating
Is often seen as rude.
Check out all the Farting adventures books:
Fairy the Farting Unicorn
Roses are Red, and I'm Farting Fred
Farting Without You is Like
Pete the Pooting Pufferfish
Taylor the Tooting Turkey
Frank the Farting Flamingo
Fritz the Farting Reindeer
Artsy Fartsy the Farting Penguin
Share this farting tale with loved ones. Adults are permitted to laugh too. Perfect for ages 0-100+