My Soul Then Sings (Paperback)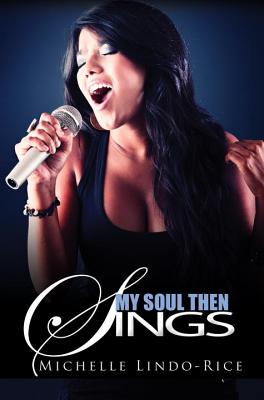 $18.00

Usually Ships in 1-5 Days
Description
---
Is there a sin not worth confessing?

Ryan Oakes is keeping a huge secret, one that threatens his relationships with both his wife and son. As a new convert, his conscience prods him to tell the truth, but Ryan decides to employ every trick in the book to keep from confessing. When his marriage begins to suffer, he is forced to come clean—but at what cost?

Patricia Oakes is troubled by her husband's unusual interest in Karlie Knightly. She is reminded that the only time Ryan cheated on her was with Tiffany, Karlie's mother. While she grapples with her fears, she can't help but be flattered by Timothy Newhouse, a fellow surgeon on an especially difficult case. Will she seek solace in another man's arms?

Karlie Knightly's boyfriend, Jamaal Weathers, is pressuring her to have sex, and Karlie isn't trying to displease God. On top of that, brutal reviews on her debut song cite her as too sweet and inexperienced. Luckily, her best friend, Brian Oakes, has the perfect suggestion to help her find her edge. Against everyone's advice, Karlie and Brian begin an adventure, which draws them closer. Will she uphold the commitment she made to God?

Brian Oakes is enjoying college life and in particular, college girls. When Karlie discovers his deepest secret, he realizes he feels more for her than just a friend. Will Brian reform his ways and grab his chance at true love?
About the Author
---
Michelle Lindo-Rice enjoys crafting women's fiction with themes centered around the four "F" words: Faith, Friendship, Family and Forgiveness. Her first published work, Sing a New Song, was a Black Expressions featured selection.