What Kind of Fool (Paperback)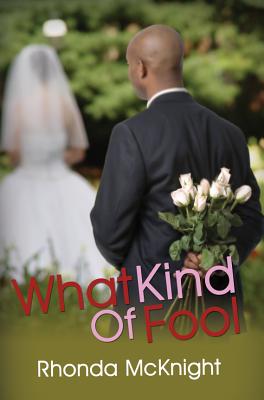 $17.19
Email or call for price.
Description
---
Angelina Preston tunes out the voice of God when she decides to divorce her husband, Greg. She's forgiven him for his affair, but she won't forget, even though her heart is telling her to. Shortly after she files divorce papers, she finds out her non-profit organization is being investigated by the IRS for money laundering. In the midst of the very public scandal, Angelina becomes ill. Through financial and physical trials, she learns that faith and forgiveness may really be the cure for all that ails her, but can she forgive the people who hurt her most?

Sexy, successful Dr. Gregory Preston didn't appreciate his wife when he had her. His affair with a devious man-stealer has him put out of his home and put off with women who continue to throw themselves at him. Greg wants his wife back, but he'll have to do some fancy operating to get her. When the secrets and lies from his past continue to mess up his future, Greg finds himself looking to the God he abandoned long ago for a miracle only faith can provide.

Samaria Jacobs finally has the one thing she's always wanted: a man with money. The fact that she's in love with him is a bonus, but even so, life is anything but blissful. She's paying for her past sins in ways she never imagined and living in fear that the secret she's keeping will separate them forever.
About the Author
---
Rhonda McKnight is the Atlanta-based author of An Inconvenient Friend, Secrets and Lies, and What Kind of Fool, and the coauthor, with E.N. Joy and Sherri L. Lewis, of A Woman's Revenge. She is the recipient of the 2015 Emma Award for Inspirational Romance of the Year, and was a nominee for the African American Literary Award in 2010. She is a member of the editorial staff at Brown Girls Books, and is the publication manager for their Brown Girls Faith imprint. Visit her online at rhondamcknight.net or at blackchristianreads.com.