The Peace Dragon (Paperback)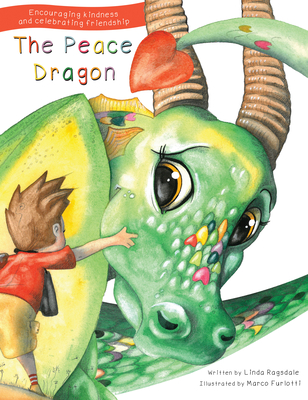 $7.99
Email or call for price.
About the Author
---
Linda Ragsdale wants everyone to be a dragon--a Peace Dragon, that is! As an award-winning author, illustrator, international speaker, and peace teacher, Linda developed her Peace Dragon Tales to help us harness our fiery and emotional energies and redirect them into peaceful and productive outcomes. Linda invites you to be a Peace Dragon ambassador and join the over 37,000 students from around the world by using a heart-centered View, Voice, and Choice to color our world with compassion. Find her personal story of choosing peace, along with some fun Peace Dragon extras at www.ThePeaceDragon.com. Marco Furlotti is an author and illustrator of children's books and has worked on a number of titles in a variety of languages. He lives with his family on the Appennino Emiliano, near Parma, Italy and has worked with many publishers across Europe and the United States.