Fahrenheit Classified: Resurrection (Paperback)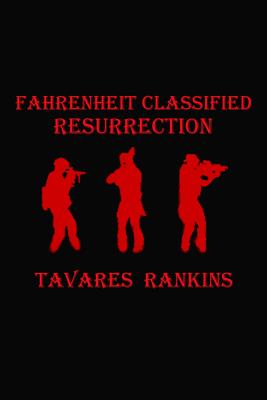 $11.00

Usually Ships in 1-5 Days
Description
---
As the world witnesses a series of terrorist attacks on American soil, the U.S. President relies on his best Navy SEALs: Hellz, Nok, Four-Lung, Ammon, Mako and Abbadon who are Team Hellswindstaff, A.K.A The Deadly 6 Team Hellswindstaff led three missions that would wipe out the most notorious terrorist in history, crippling the Al-Qaida organization. The defeat would be bittersweet as the death of Al-Qaida gives birth to a new generation of terrorists known as I.S.I.S., an extremist group straddling the border between the countries of Iraq and Syria.

The Six SEALs of Team Hellswindstaff lead three additional missions in efforts to destroy the I.S.I.S. terrorist network: Dawn of a New Era, Hells Hath No Fury and Zero Hour. Team Hellswindstaff successfully neutralized and dismantled the terror network during mission Zero Hour, but in doing so the SEALs, known as the Deadly Six, perish in a nuclear explosion at a military base located in Iran, which also destroys the I.S.I.S. terrorist organization.

As the United States believes the days of terror are over, an Egyptian Cleric travels the Middle East reassembling and funding what is left of Al-Qaida, the Taliban and I.S.I.S in an attempt to be the resurrection of global terror.

How will the U.S. President handle this new threat now that six of the world's most lethal Navy SEALs have perished? Join the President during mission Fahrenheit Classified: Resurrection, as he attempts to prevent the resurrection of global terror worldwide.

About the Author

Author Tavares Rankins chose not to reveal any information regarding his personal life or background. Rankins would like to thank Dorrance Publishing, RoseDog Books and all the supporters of the Fahrenheit series.

This book is dedicated to all U.S. Soldiers, past and present... and the lives of those affected by acts of terrorism.