Fahrenheit Classified: Dawn of a New Era (Paperback)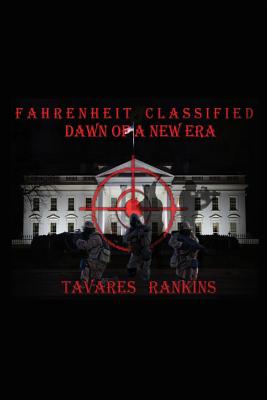 $11.00

Usually Ships in 1-5 Days
Description
---
As the world witnesses a series of terrorist attacks on American soil, the U.S. President relies on his best Navy SEALS - Hellz, Nok, and Four-Lung - known as Team Hellswindstaff. In efforts of capturing the most wanted terrorist in the World, Team Hellswindstaff, known to be the most lethal soldiers in the entire world, lead four missions: Ground Zero, Fahrenheit Classified, Fahrenheit Reclassified, and Fahrenheit Classified the Wrath of Hellswindstaff.

Fahrenheit Classified: Dawn of a New Era will birth a new generation of terrorists As the most lethal soldier, Agent Hellswindstaff (a.k.a. Hellz), sacrificed his life to defeat the Al-Qaida network and fellow team members, Nok and Four-lung, retired after losing a fellow SEAL member and successfully eliminating Usoma Bin Laden. Three additional Navy SEALS step in to carry on the legacy of Team Hellswindstaff. To become the new team Hellswindstaff, these three soldiers - Ammon, Mako, and Abbadon - were trained by the original members of Team Hellswindstaff.

Abbadon, Mako and Ammon are believed to be as deadly as, or even deadlier than, their predecessors. With only one man on earth knowing their whereabouts and location, these three soldiers would soon be called upon to protect the President, protect the American people, and fend off terrorist attacks from a new radical extremist terrorist group straddling the border between the two countries of Iraq and Syria.

During this mission, Team Hellswindstaff will defend terrorist attacks against Times Square, Niagara Falls, Disney Land, and Union Station. With a terrorist attack planned and executed so well that for the first time in U.S. history the American President will be captured by terrorists

Will the President finally meet his demise at the hands of new radical extreme terrorists? Join Team Hellswindstaff as they lead a highly tactical, very suspenseful mission in efforts to protect the American people, defend attacks on U.S. soil, and most importantly, save the American President.

The Saga Continues...
About the Author

Author Tavares Rankins chose not to reveal any information regarding his personal life or background. Rankins would like to thank Dorrance Publishing, RoseDog Books, and all the supporters of the Fahrenheit series.

This book is dedicated to all U.S. Soldiers, past and present... and the lives of those affected by acts of terrorism.