9/11 Memorial Visions: Innovative Concepts from the 2003 World Trade Center Site Memorial Competition (Paperback)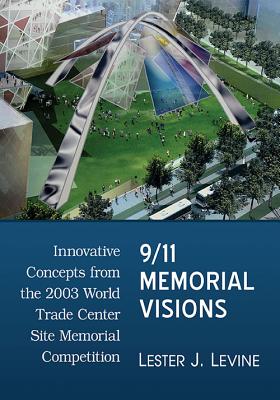 This title is not presently available through this site.
Description
---
More than a billion people watched the 9/11 World Trade Center destruction unfold on television, making it the greatest shared event in world history. Reflecting this fact, the 2003 World Trade Center Memorial Design Competition was open to anyone, drawing 5,201 entries from 60 countries, all of which were posted online.
Most designs were the greyscale hardscape of typical memorials. A few were radically imaginative. Some engaged memory with sound, color, movement, technology or visitor participation. Others reached across the globe, cyberspace, even outer space.
These imaginings stirred questions about their creators. Who were they? What were they thinking and feeling? How did the concept develop? This book, based on a first ever review of the entries, tells the personal stories of more than 180 designers whose creative perspective translated an horrific event, giving deeper thought to the relation of memorial spaces to history, geography, technology and cultural diversity.
About the Author
---
Lester J. Levine is a management consultant and poet. He lives in Chapel Hill, North Carolina.