Getting Bi In The Hood (Paperback)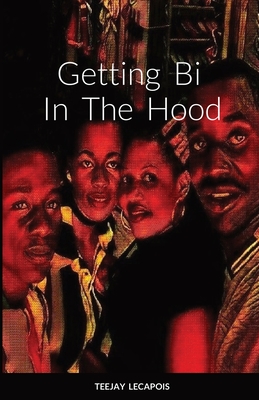 $20.93
Email or call for price.
Description
---
The African American community is up in arms about Black Male Bisexuality, and it's been that way for a while. Bisexual Black women are considered cool and they're at the height of their popularity. Bisexual men of African descent are loathed by both Queer folks and Heterosexuals. When Bisexual Black men reveal themselves, they typically face disgust and rejection from the majority of Black women. That's right, the Black lady with a ton of Gay male besties isn't necessarily fond of Bisexual Black men. Gay Black men think Bisexual Black men are in denial, and Heterosexual Black men wish Bisexual Black men would just "Straighten themselves out" or "go totally Gay." For these reasons, most Bisexual Black men choose not to disclose. Exposing oneself to hatred and persecution in the name of honesty isn't a survival strategy. Dr. Luther Jones, Morehouse College alumnus and leader of one of Atlanta's Black megachurches is a Bisexual gentleman who breaks the mold. Dr. Jones wife Rosa Browne is fine with his Bisexuality, and the two of them even invite their good friend Trevor Jackson into their bedroom for some fun. That's right, not every Black woman is allergic to Bisexual Black men. Defying the Down Low Lifestyle by including his wife Rosa in his activities, Dr. Jones seems to have it all. There are those who disapprove of such dalliances, though. This is their story of love, lust and survival...