Mediated Messages: Periodicals, Exhibitions and the Shaping of Postmodern Architecture (Paperback)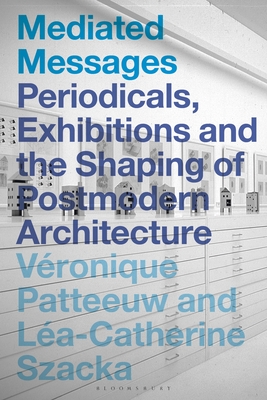 This title is not presently available through this site.
Description
---
Mediated Messages presents a collection of original writing exploring the role played by the media in the development of postmodern architecture in the 1970s and 80s.

The book's twelve chapters and case-studies examine a range of contemporary periodicals and exhibitions to explore their role in the postmodern. This focus on mediationas a key feature of architectural post-modernism, and the recognition that post-modernism grew out of developments in the media, opens up the possibility of an important new account of post-modernism distinct from existing narratives.

Accompanied by a contextualizing introduction, the essays are arranged across four thematic sections (covering: images; international postmodernisms; high and low culture; and postmodern architects as theorists) and present a range of case-studies with a genuinely international scope. Altogether, this work makes a substantial contribution to the historical account of architectural postmodernism, and will be of great interest to researchers in postmodernism as well as those examining the role of the media in architectural history.