The American Heritage Children's Dictionary (Hardcover)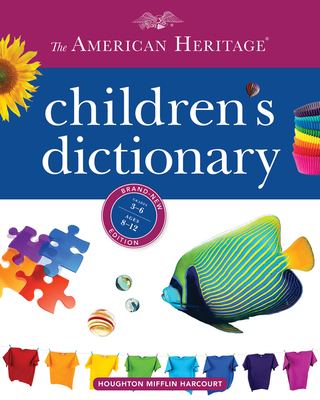 $24.99

Usually Ships in 1-5 Days
Description
---
A brand new edition of our superb dictionary for children in grades 3–6 (ages 8–12), with age-appropriate vocabulary, easy-to-understand definitions, lively example sentences, and delightful color images.

The American Heritage® Children's Dictionary has been completely revised, updated, and redesigned for a brand-new edition, ensuring that this title remains fresh and current while providing the visual appeal needed to captivate young readers. For this brand-new edition, every definition has been reviewed, and hundreds of new senses and new words and definitions—ranging from android to vegan—have been added. This edition includes a brand-new feature, Writers Choose Their Words. Nearly 100 new note boxes throughout the A-Z text highlight quotations selected from popular and classic young adult and children's literature and show key vocabulary words in context. With entries written in easy-to-understand language, an abundance of example sentences that provide greater context, and stunning full-color illustrations, this engaging reference brings words to life and enhances the child's learning experience.
About the Author
---
THE EDITORS OF THE AMERICAN HERITAGE DICTIONARIES are a team of professional lexicographers with advanced degrees in various scholarly fields. The editors familiarize themselves with the vocabulary in specific subject areas, collect materials on new developments and usage, and work with expert consultants to ensure that their publications are accurate and up-to-date.