Gardens and Landscapes in Historic Building Conservation (Hardcover)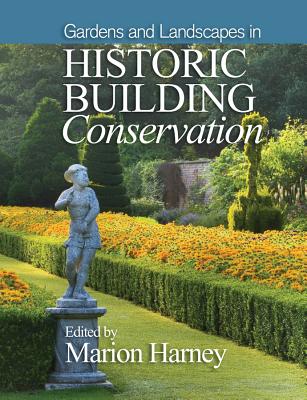 $144.45
Email or call for price.
Description
---
This comprehensive guide on historic garden and landscape conservation will help landscape professionals familiarise themselves with what the conservation of historic gardens, garden structures and designed landscapes encompasses.
The aim of the series is to introduce each aspect of conservation and to provide concise, basic and up-to-date knowledge within five volumes, sufficient for the professional to appreciate the subject better and to know where to seek further help.
Gardens & Landscapes in Historic Building Conservation is an essential guide for everyone with an interest in the conservation of historic gardens and designed landscapes worldwide. The latest assessment of the origins, scope and impact of gardens and designed landscapes is vital reading. Covering history and theory, survey and assessment, conservation and management and the legislative framework the book considers all aspects of garden and landscape conservation and related issues. It explores the challenge of conserving these important sites and surviving physical remains and a conservation movement which must understand, protect and interpret those remains.
This book demonstrates how the discipline of the history and conservation of gardens and landscapes has matured in recent decades, recognising the increased participation of professional contract and curatorial managers in the management of these sites and in conserving and interpreting landscapes.
Drawing on a wide range of sources, combining academic and professional perspectives, the book provides information and advice relevant to all involved in trying to preserve one of England's greatest cultural contributions and legacy for future generations to enjoy. With chapters by all the leading players in the field and illustrated by copious examples this gives essential guidance to the management and conservation of historic gardens and designed landscapes.
About the Author
---
Marion Harney Director of Studies, MSc in the Conservation of Historic Gardens and Cultural Landscapes, University of Bath Devised and directs this postgraduate degree programme, which is taught by leading professionals, expert practitioners and academics and is open to graduates from most disciplines and other professionals with relevant experience wishing to gain a vocational degree.