My Very Own Book Journal: A reading log for kids (and grownups) who love books (Paperback)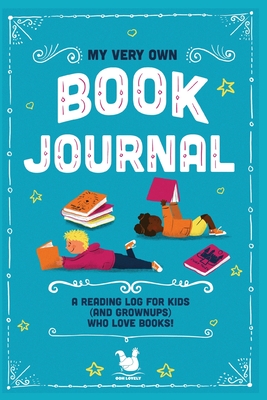 $9.99

Usually Ships in 1-5 Days
Description
---
My Very Own Book Journal
This beautifully designed and illustrated journal has space for 50 reviews. Each two-page review section has room to track:
Book title

Author

Date

Number of pages

How this book made me feel

New words I learned and their meaning

Who would I recommend this book to

Star rating

Ample space for writing or drawing your own review
For Kids
Every time you read a book, fill in the details in your journal. Write in the title and the author and your favorite lines. Give each book a star rating and write or draw your own review. There are extra sections in this journal for you to doodle and draw some of your favorite scenes and characters, and a special section at the end for you to choose your "Desert Island Books". These are the three books that you would bring to a desert island We hope you have tons of fun reading and tracking your books with this journal.
For Grownups
This book journal helps to promote lifelong reading habits and is a fun and enjoyable way to track the books your child has read. This is an opportunity to develop a beautiful routine together to chat and discuss books and reading. Young readers can record new words and their meanings while getting creative writing or even drawing their own reviews.
116 pages of guided prompts, doodle spreads and a "fill in the contents as you read" book tracker.