Judges (Forms of the Old Testament Literature #6) (Paperback)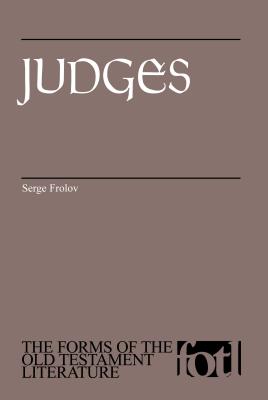 $63.25
Email or call for price.
Description
---
This commentary is the eighteenth published volume in The Forms of the Old Testament Literature (FOTL), a series that aims to present a form-critical analysis of the books and units in the Hebrew Bible. Serge Frolov's valuable study of Judges, addressing both synchronic and diachronic perspectives, offers the first full-scale form-critical treatment of Judges since 1922 and represents an important application of form criticism as practiced today. Fundamentally exegetical, Frolov's work examines the structure, genre, setting, and intention of Judges. Focusing on the canonical Hebrew text, Frolov argues that what we know as the book of Judges is not a literary unit but rather a series of interconnected units that are for the most part closely linked to adjoining books. In particular, he shows how the sequence apostasy-oppression-repentance-deliverance traverses the boundary between Judges and Samuel. Frolov also analyzes the history behind the form-critical discussion of this book and exposes the exegetical process so as to enable students and pastors to engage in their own analysis and interpretation of Judges.