House Revenge (Paperback)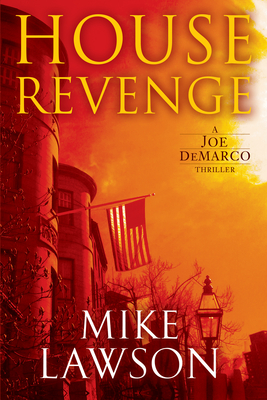 $16.00
Email or call for price.
Other Books in Series
This is book number 11 in the Joe DeMarco Thrillers (Paperback) series.
Description
---
In the eleventh novel in Mike Lawson's bestselling series, Joe DeMarco helps an elderly woman threatened by a shady real estate developer, then seeks revenge.
Joe DeMarco works for Congress. He's a lawyer with an office in the Capitol and the title of Counsel Pro Tem for Liaison Affairs. But the title is nonsense; DeMarco doesn't practice law, he's a fixer.
In House Revenge, DeMarco's powerful boss, Congressman John Mahoney, dispatches him to his hometown of Boston. Mahoney wants DeMarco to help out an elderly woman named Elinore Dobbs who is holding out against a real estate developer intent on tearing down her apartment building for a massive new development. Elinore is all that stands in the way of about a million square feet of new office space, a hotel, retail shops, restaurants, and a new public park. Mahoney figures he can score some free publicity, get his constituent a nice buyout, and ease into his next reelection. That is, until Elinore refuses to budge and Sean Callahan, the developer, disrespects him. Even worse, Elinore suffers a horrible accident, possibly at the hands of two thugs on Callahan's payroll.
Now Mahoney and DeMarco are out for revenge. DeMarco tries to dig up dirt through Callahan's friends and family, but it's only when he gets a tip on the source of Callahan's financing that things get deadly.
A fast-paced adventure into the cutthroat world behind the wrecking ball, House Revenge is another gripping tale of collusion and corruption from a beloved political thriller writer.
About the Author
---
Mike Lawson is a former senior civilian executive for the U.S. Navy. He is the author of ten previous novels starring Joe DeMarco.