Erotica: Drawings by Jean Cocteau (Paperback)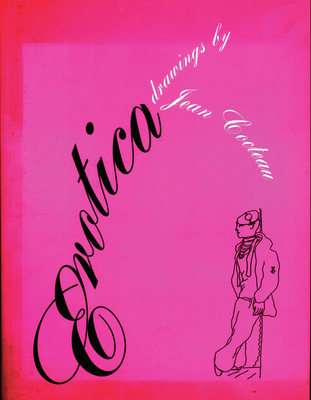 $21.95
Email or call for price.
Description
---
Jean Cocteau's models came from a variety of backgrounds. Some were casual pick-ups, others were lovers and friends. Among those represented here are school mates who influenced his sexual development, as well as two of his most famous lovers—the precocious writer Raymond Radiguet and the actor Jean Marais. Cocteau also drew many of his distinguished contemporaries; included here are candid portraits of Picasso, Stravinsky, Nijinsky, Apollinaire, Sarah Bernhardt, Isadora Duncan, and Mistinguett. Highly revealing of Cocteau's search for his own, personal "truth," these sensitively drawn and haunting works have made a profound influence on the public's perception of the graphic relations between art and literature. Margaret Crosland, who has previously published a biography of Cocteau, provides an illuminating introduction and a chronology.
About the Author
---
Jean Cocteau is regarded as one of France's greatest men of arts and letters. A multi-faceted talent and a recipient of the Légion d'honneur, he achieved distinction as a poet, playwright, and critic as well as an artist, illustrator, composer, actor, and internationally acclaimed filmmaker. He was the author of La Belle et la Bête, Les Enfants Terribles, Opium, and Thomas The Impostor.