The Guide to Norfolk Churches: Third Revised and Enlarged Edition (Paperback)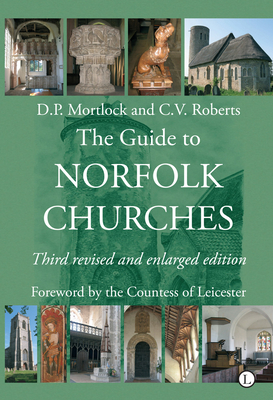 $63.00
Email or call for price.
Description
---
The profusion of medieval churches in Norfolk provides not only examples of beautiful church architecture, but also records life in their communities and offers an insight into the history of medieval England. The third revised and enlarged edition of The Guide to Norfolk Churches contains an encyclopaedic glossary and a detailed index, which contrbute to the comprehensive survey provided by this guide. This indespensible guide to the 'living' medieval churches of Norfolk helps the visitor to understand both the general features of churches and the unique aspects of those in different areas. The guide is generously illustrated with photographs, line drawings and a detailed map to aid in locating each church within the county. The expanded reference section is designed to answer a host of questions which may tease the church visitor. For example, what symbols are used to represent particular saints? Why do so many Norfolk churches stand isolated from their villages? And why does thepagan Green Man find a place in our Christian churches? This book provides the answers to these and other questions. Written by enthusiasts for both the churches and the county in which they stand, the great appeal of this guide is that, once thecode of church architecture has been broken and the language learned, every church, be it ever so humble, is shown to be unique, with its own story to offer. This guide provides the key. In this, his revised guide to Norfolk churches, Mr Mortlock has provided us with a fascinating and illuminating description of each and every one he has visited. Armed with this guide the visitor cannot fail to enjoy exploring our lovely churches and having done so, it is my earnest hope that he or she willbe inspired to lend their support to these marvellous symbols of our heritage. From the Foreword by the Countess of Leicester.