Modigliani Up Close (Hardcover)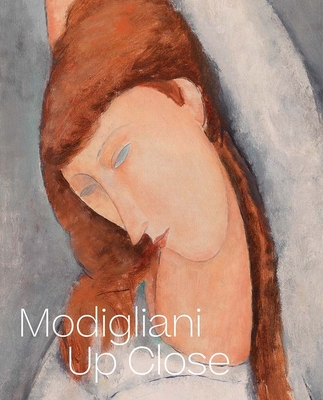 $50.00
Email or call for price.
Description
---
An in-depth exploration of how the iconic artist created his works over the course of his full career
Among the most celebrated figures of modern art, Amedeo Modigliani (1884–1920) has been the subject of many exhibitions and publications, but none until now has examined in depth how the artist created his paintings and sculptures. Drawing on research using the latest scientific techniques, the authors explore the artist's reuse of materials in his early years; his pivot from artistic trends such as Cubism to engage with a stylized form of figuration; the timeline of his evocative sculptures; and the evolution of his approach from heavily worked canvases to more ethereal paintings. The richly illustrated book also looks at the role of Albert C. Barnes, an early collector of Modigliani's work, in shaping the Italian artist's critical reception in the United States. The Barnes Foundation today owns one of the most important groups of Modigliani works in the world. These, together with some forty other paintings and sculptures from public and private collections worldwide, are interpreted through the lens of new studies carried out by leading international museums.
Distributed for the Barnes Foundation

Exhibition Schedule:
The Barnes Foundation, Philadelphia
(October 16, 2022–January 29, 2023)
About the Author
---
Barbara Buckley is senior director of conservation and chief conservator of paintings at the Barnes Foundation. Simonetta Fraquelli is consultant curator for the Barnes Foundation. Nancy Ireson is deputy director for collections and exhibitions and Gund Family Chief Curator at the Barnes Foundation. Annette King is paintings conservator at Tate, London.